The Story
Carleton Financial Services was formed when two industry veterans recognized that the best way to serve their clients was as a team. Leveraging over 35 years of solving financial planning challenges for their clients, Rob Dempster and Ken Guarisco, along with their support teams and some important industry allies, have created a firm that clients have come to count on.
From their office based in "the Glebe" in Ottawa, they continually build relationships that are not only real and reliable, but that are heartfelt and affirming. They know that the most important things to grow and protect are our relationships, and they live that with their clients every day.
</table
| | |
| --- | --- |
| | An excerpt from our media files: Rob Dempster talking about our role as advisors. |
Rob Dempster, Managing Partner
Certified Financial Planner,
Chartered Life Underwriter
Ken Guarisco, Founding Partner
Certified Financial Planner
Jodi Forrest
Operations Leader
Marci Perreault,
FLMI, CFP, CHS, CDFA
Certified Financial Planner,
Certified Health Insurance Specialist,
Certified Divorce Financial Analyst
Amy Archambault
Executive Assistant

Dave Dickinson
Benefits, Pension and Group Retirement Plan Consultant
Daniel A. Slattery, CA, TEP
Tax & Estate Planning Consultant
Geoffrey Dempster
Business Administrator
 Jordan Dempster
Client Relations Intern

Rob Dempster, Managing Partner


Certified Financial Planner, Chartered Life Underwriter
Phone: 613-231-7700 x225
Email: rob@carletonfs.com
If you ask Rob Dempster what impresses him, he'll answer very quickly that "people impress me, things don't." And those are reassuring words to hear from a senior financial advisor. Why is that reassuring? Rob is focused on the individual and what they truly want to achieve, not just what they can have.
It's not really that surprising to hear Rob talk that way because in both business and outside of the office he's a coach – he just can't help it. At work, he's a wealth coach and works with his clients to help them grow their wealth and protect their wealth. Outside of the work, he's a very active hockey coach. He's coached hockey his entire adult life and if you ask Rob, he'll tell you that one of the most challenging parts of coaching hockey can be getting heard over the advice of the parents! Rob knows they're trying to help, but he also knows that he's the one who can bring out the best in his team. He knows their strengths, their weaknesses, what motivates them and where they flourish.
Interestingly, it's much the same as a wealth and risk management coach. People start listening to all kinds of people who are likely not qualified to give them the right advice. But Rob takes the time to know his clients and understand their financial strengths and opportunities. He knows how to help them play their strongest long game.
So when you chat with Rob, you'll find out that he wants to help you get what you want – and he might even push you a bit to help you do so; just like any good coach would.
As a father of two boys, Rob gets to deliver good leadership at home as well. Much like many of his clients, Rob and his wife are very busy with not only the hustle required for two young athletes, but also with the wisdom transfer that kids need from their parents so they can live a successful life. Rob is also active in coaching the boys in hockey and baseball, so when you put together the family responsibilities, the work life and the community commitments – Rob understands it when his clients tell him how busy they are. He lives the same experience.
Other interesting Rob Dempster data:
Served as a senior financial consultant with a major financial institution for 15 years
Is a founding member of the Ottawa Junior Board of Trade
Is a member in good standing of ADVOCIS
Was selected for his professionalism to be a member of the Executive Council of the Wealth and Estate Planning Group, a part of Freedom 55 Financial, a division of London Life Insurance Company
Was instrumental in securing public action for building Highway 416
Is a founding member of the Community Foundation of Ottawa-Carleton
Earned his B.Comm Honours in Sports Admin at Laurentian University
Was on the board of directors at Laurentian University
Has been actively involved in several local charities and community causes including Kiwanis, cancer research, the Heart & Stroke Foundation and St. Pat's Home
Is very active in coaching both minor hockey and baseball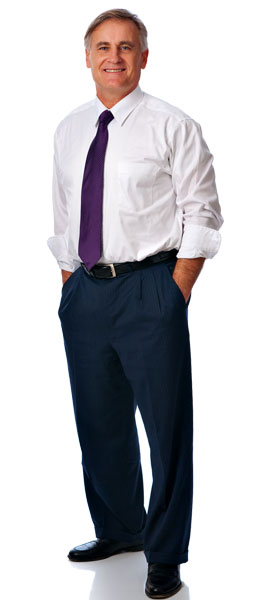 Ken Guarisco, Founding Partner


Certified Financial Planner
Phone: 613-231-7700 x224
Email: ken@carletonfs.com
If there is one key thing a person should know about Ken, it's that he's loyal. Now a lot of people talk about loyalty, but as you get to know him you'll find out that this isn't just a noble idea to Ken, it's how he lives.
Ken isn't the gregarious type. His work is very personal to him and he's been helping clients make great financial decisions for 31 years. He hasn't wavered from it, or experimented with other things. He's stayed the course and quietly built trust with his clients, one at a time.
When Ken works with his clients, he takes the time to get a sense of the totality of their situation. He wants to understand all the important things that are going on so that he can help get rid of a lot of the confusion that tends to show up where technical issues and emotional concerns intersect. He takes the time to understand what his clients value and then makes sure their plans are consistent with those values. He connects his clients to other trusted professionals who may be able to support their plans because he knows that you get much better results when you team up with other caring experts. His clients lives are enhanced by it; and Ken gets to do what he loves most – help people get what they want.
So perhaps it isn't a surprise that Ken is being inducted into the Ottawa University Football Hall of Fame this year. Although he'll tell you very directly that he was a good player, not a great player, he was chosen in part because he has stuck with the team. He was President of the 13th Man Football Alumni Association and is still involved with it, he coached the team for a period of time – he simply stayed loyal to that path.
Like the Football Hall of Fame, it's the totality of a person's ongoing involvement that creates a great result. Keep contributing and success comes. It's true in sports, it's true in relationships, and it's true in business. Ken knows it, and his clients know it from his steady, professional presence.
Married and with a young son and daughter, Ken continues to be active in local sports and his community. He coaches high school football (the same high school for 28 years), and has been very active with the Major Gifts Committee of the United Way, the Abigail Committee and previously the Planned Giving Committee at The Ottawa Hospital.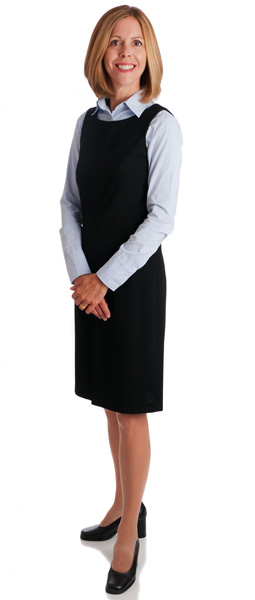 Jodi Forrest, Operations Leader



Phone: 613-231-7700 x228
Email: jodi@carletonfs.comAfter spending the past few years working on various projects for Rob and his team, it was soon apparent that Jodi would make a valuable permanent asset to the team. In the role of Operations Leader, Jodi brings many years of sales, marketing and administrative experience as well as a keen sense for organization and for keeping the books balanced.
Jodi is highly responsive, detail-oriented, accommodating and comfortable working as part of this well-defined team. She uses her specialized knowledge and experience on a daily basis to help guide the team to produce excellent, high quality work. Team cohesion and sticking to "The Playbook" are her guiding principles.
Jodi's organizational skills spill over to keeping her very active family on track in their various sporting pursuits at the same time maintaining a healthy, active lifestyle for herself.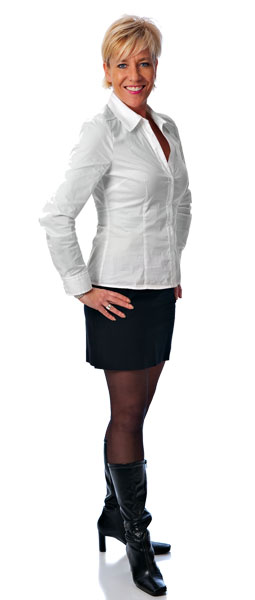 Marci Perreault, FLMI, CHS, CDFA, CFP


Certified Financial Planner, Certified Health Insurance Specialist, Certified Divorce Financial Analyst
Phone: 613-231-7700 x223
Email: marci@carletonfs.com
For almost 25 years Marci Perreault has helped her clients to make the best decisions they possibly can when it comes to protecting themselves. A real expert in living benefits, risk management and investments, she brings a clarity that makes it safe to make some very important choices about your wealth, your life and even your legacy.
Marci goes above and beyond—returning calls promptly so that, "People don't wait days or weeks to hear from me," and will set meetings at times and locations that are convenient for her clients. Constantly upgrading her skills and knowledge to stay on top of changes to tax laws, government rulings, and new financial products, Marci reviews your financial picture to take full advantage of changes while complying with new federal regulations.
As a certified Divorce Financial Analyst, Marci's expertise will guide you through the delicate art of divorce finance negotiations. She can project and explain the financial outcome of different settlement scenarios and help you to choose the path that best fits your short and long term goals during this difficult time.
Her experience in the financial services field has only deepened her belief that each individual needs a unique plan, one that is tailored to their personal situation. As she says, "Everybody's different. Each client wants different things for retirement. There is no cookie cutter plan that fits every person!"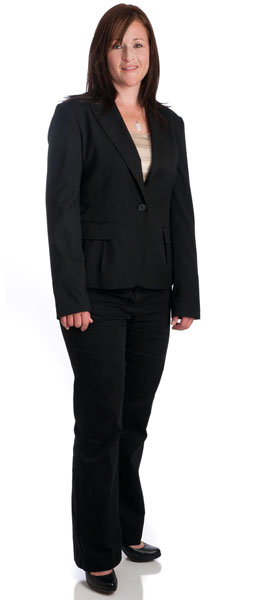 Amy Archambault

Executive Assistant
Phone: 613-231-7700 x221
Email: amy@carletonfs.com
When Amy joined Carleton Financial Services in 2002, she came with the intent to make a difference from day one. And now, as she provides critical support to Ken, Marci and the firm overall, Amy has built a reputation for getting done, what needs to get done.
Behind the scenes in any meaningful endeavour, there are two things that have to be supported – the details, and the people. Amy does both.
Amy helps prepare important meeting files, follows up on key items, manages the schedules, and keeps everyone on track so that they can remain on purpose. But she does more than just handle the details.
Amy is one of those rare people who really understands that it's the small things in life that truly matter. She lives her life that way, and brings that awareness to her work. Amy is naturally nurturing as she supports the firm and its clients. At the end of the day, that's not just a good feeling; it delivers a great result.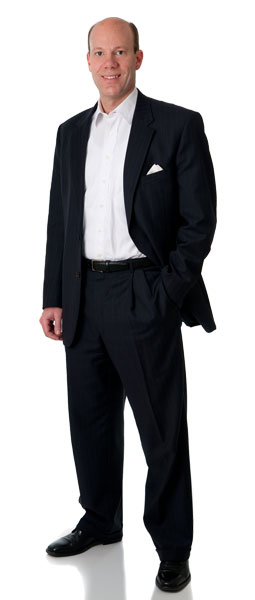 Dave Dickinson, Area President
Phone: 613-670-8483
Email: dave_dickinson@ajg.com
Dave Dickinson is the Area President for a division of Arthur J. Gallagher & Co. in Ottawa, providing employee benefits and group retirement plan expertise.
If you ask Dave Dickinson what is most important to him, he'll tell you that "family is most important", without any hesitation. So perhaps it makes sense that he has devoted his entire career to designing and implementing employee benefit and pension plans, as they have a tremendous impact on both businesses and families.
After receiving his B. Comm in Finance from UBC, Dave was quickly selected by London Life to work with their Corporate Accounts Department in Toronto 23 years ago. That launched a career which has focused on a single dimension – creating and servicing employee benefit and pension plans that would make a difference.
When people ask Dave why benefit and pension plans are so important, he's clear. They are an important part of an employee's compensation, and the plans business owners offer have to be both competitive and cost-effective if they are to attract the right people. Benefit and pension plans do impact the morale of staff, which in turn affects productivity and profitability. Retaining quality employees for the long term is every employer's priority. Benefits and pensions are just good business.
Dave is not naïve about it though. He is a business owner too and understands what it is like to handle the risks of starting and leading a company. His team is very experienced, with many of the staff having come from the client service departments of large insurers. The team knows the business thoroughly and is truly focused on delivering great service. By doing so, they help their clients actually use their benefits and understand their pensions, because when people do, they can appreciate the value they are getting.
Dave and his wife, Jill, have three active, young children. Dave is very involved with his kids' activities and is very involved in the Ottawa community, helping out on many charitable boards.

Daniel A. Slattery, CA, TEP

Tax & Estate Planning Consultant
Phone: 613-799-0751
Email: daniel.slattery@tepgroup.ca
Dan Slattery is the kind of person that families like to know when it comes to making important decisions about their wealth.
It's not just that his first job was with Revenue Canada, or that his second was in the Department of Finance; and it's not just that he's been immersed in tax planning his entire career. Families who are planning to deal with transferring wealth to the next generation count on Dan to help them pass on their values, as well as their wealth. He doesn't just know how to elegantly navigate tax law in Canada, but he knows how to ensure that the Family Financial Philosophy can be carried forward as well.
Dan has the kind of training and experience you would expect of a Tax & Estate Planning Consultant. He graduated from the University of Ottawa with a Bachelor of Commerce (Honours) degree before heading into a large high-tech firm to handle some of their tax issues, and then received his graduate diploma in public accountancy from McGill. He worked with KPMG and then joined Metropolitan Life as a tax specialist before entrenching himself with London Life more than a decade ago. He is a member of the Canadian Institute of Chartered Accountants, the Institute of Chartered Accountants of Ontario, the Canadian Tax Foundation, the Conference for Advanced Life Underwriting (CALU) and the prestigious Society of Trust and Estate Practitioners (STEP).
But perhaps what is most impressive about Dan is that his prime focus is on giving his clients the confidence to act with clarity, and certainty. He doesn't lose sight of what's most important as he works through the complexity of tax and estate planning – what's important is you, the legacy you want to leave, and those who will receive it.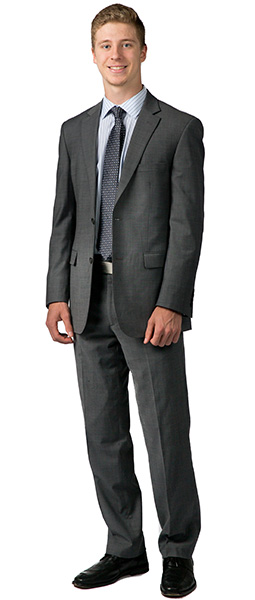 Geoffrey Dempster, Business Administrator
Phone: 613-231-7700 x227
Email: geoff@carletonfs.com
Geoffrey joined Rob's team in 2017 as Business Administrator, supporting the Manager, Client Relations and the Operations Leader.  When he is not at work, he attends the University of Ottawa where he is pursuing his Bachelor of Commerce degree with options in Finance.
Geoffrey's commitment to community and sport is long standing and he attributes his success to strong core values, a solid work ethic and personal goal setting.
He currently holds two positions, Pitcher for the Ottawa Knights Triple A Baseball team and Centre for the Nepean Raiders Junior A hockey team. Both of these competitive, and sought after, leadership roles have been earned over a decade of playing competitive team sports. His next scholastic/athletic endeavour is to secure a Division 1 hockey scholarship and to compete in the United States. Spare time is spent dock-side at the family cottage on Lac Heney near Gracefield, Quebec, where he has learned to appreciate both nature and the financial discipline that makes such important family cornerstones possible.
Bilingual and well-travelled thanks to his love of sport,  Geoff maintains a strong connection to our local community. His long-term goal is to join Carleton Financial as an Advisor and to work with his father, partnering with local Ottawa businesses, business owners and individuals within the community to help them achieve financial well-being and peace of mind.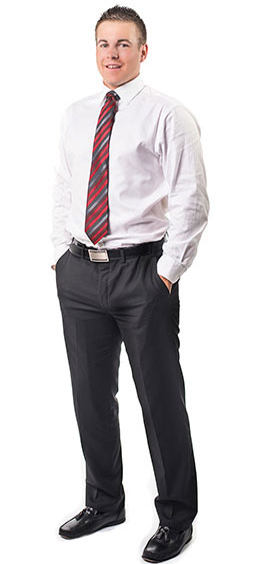 Jordan Dempster, Client Relations Intern
Phone: 613-231-7700
In a world where technology has become a prominent business necessity, Jordan joined Carleton Financial Services to help Rob's team 're-awaken' the social media aspect of the firm in order to connect and increase our value proposition with our existing clients and build and enhance new and meaningful relationships.
Jordan recently graduated from Nipissing University in North Bay, Ontario, where he attained his Bachelor of Arts in Criminal Justice, with a Minor in Business Administration.  Jordan has competed in various sports at high levels over the years, in particular hockey and baseball.  He recently finished his hockey career after playing for the New Jersey 'Jr A' Titans, also previously playing two years with the Ottawa "Jr A" Senators of the CCHL.
Years of playing team sports has taught Jordan that structure, discipline and effective communication builds a strong team which is crucial in helping make a difference in our clients' lives and is bringing that know-how to Carleton Financial Services.