Yes, we are a full-service financial services firm, but that doesn't come anywhere close to describing what we truly do for our clients. And while we absolutely provide retirement planning, asset management, legacy planning, corporate planning and tax & estate planning services, to stop there in defining what we do would be a disservice to the many clients we've served over the last 25 years.
| | |
| --- | --- |
| | An excerpt from our media files: Rob Dempster discussing what we do at CFS. |
Carleton Financial Services takes a very decisive approach to some very complex situations – we ensure that there is absolute clarity, and then help our clients act on that clarity.
Our business surprisingly has very little to do with the products and services we provide; it is very much about understanding what's behind the concerns, aspirations or fears that you may have, and then ensuring you have the support you need to act with confidence on what's most important to you.
We're wealth coaches. And like any coach, our job is to ensure that you play your strongest financial long game – the game where you get the results you want, and sometimes the results you never even thought possible.
| | |
| --- | --- |
| | An excerpt from our media files: What you need to know about Carleton Financial Services Inc. |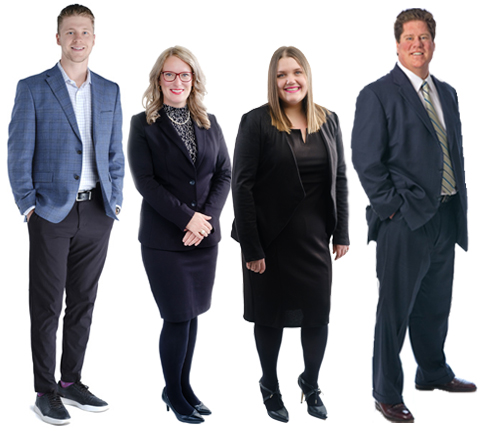 Summary of Services:
Enhanced Retirement Planning – planning for retirement really orients around the activities you expect to be doing, and the finances that will be required to allow it. The Carleton Financial Services team are experts at helping you look forward and really explore what you want your retirement to look like. Once that's clear, they are even better at helping you find ways to fund it. When it's time to retire, it makes sense that you should do that on your terms.
Risk Management Strategies – protect yourself, protect your family and protect your business. When you do these three things, you transform any risk management strategies into assets, not expenses or liabilities. The fact is that we all value different things in different ways, and what's most important to you should be protected. There are all kinds of ways to do so, and clarifying your risks so you can act on them judiciously and deliberately is at the heart of great wealth management.
Asset Management Strategies – over time we accumulate assets. Sometimes we buy them and sometimes we build them, but regardless of how we get them, they need to be managed if they are going to grow. We've been managing all kinds of asset classes for our clients for years, and the experience that we've earned is the experience that we share with our clients. Take advantage of it as you build your wealth.
Corporate Planning – a special area of expertise at Carleton Financial Services is in working with our clients who own businesses, especially when it comes to the unique challenges and opportunities of private corporations. As a business owner, you know how to create wealth through your business, and our expertise is in helping you protect that wealth, grow that wealth and direct that wealth through a variety of circumstances. Businesses are powerful assets that require special attention so that they can be transitioned in a way you want when it's time for that to happen.
Tax & Estate Planning – the single biggest cause of the erosion of wealth is tax. The Canada Revenue Agency is clear on what it requires of all of us. At the same time, tax laws tend to favour business owners and those who support charitable organizations. Having a deep understanding of how tax works in Canada can be a tremendous asset when it comes to getting the most out of the value of your assets, and transitioning wealth between generations. Planning for your estate, and planning how to optimally work with your wealth is a critical component of solid wealth and risk management.
Employee Benefits & Pension Consulting – if you are a business owner, you know that your staff is fundamental to your success. You probably also know that finding and keeping the right people is critical. That's why we bring employee benefits consulting services to our clients. Employee benefits speak volumes about a business, about its leadership, and about the future potential of a firm. And we always encourage our clients to protect their most important assets. Businesses are as great as their teams are. Protect yours. Ask us about our Employee Benefits Consulting.